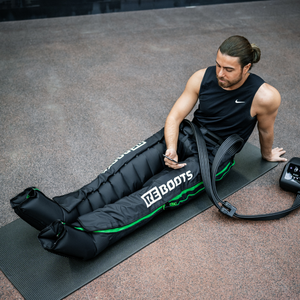 SCHMERZLINDERNDE REGENERATION MIT
Dank Reboots bist du nach einem harten Training schneller wieder Fit!
our promise
welcome to winning team!
Accelerate your regeneration
Minimize your risk of injury
Shorter recovery time = more training
That's how it's done
accelerate regeneration
During training, your muscles are damaged and metabolic waste products accumulate there. In the regeneration phase , your body removes these substances bit by bit.
A massage with Reboots can accelerate the removal and thus your regeneration.
Reboots offer you exactly that! The results:
✓ You recover faster
✓ Your legs feel lighter
✓ You can train faster again
time for facts
How does recovery with reboots work?
The air chambers of the Reboots gradually fill up with air during use, creating a smooth pressure wave massage.
The intensity of the pressure and the course of the massage always depend on your individual needs. There are already a large number of studies that prove the effect of compression massage on athletes.
Learn more
Recovery with reboots
What is important?
Number of chambers: the more chambers, the smoother and more effective the massage.
Pressure of the massage: The massage should not be too weak and not too strong. Adjust the pressure to your needs.
Boots vs. pants: Boots massage your legs, while pants additionally cover the glutes (buttock muscles). Pants massage a larger area than boots.
Completely independent: Reboots are available with and without a battery. Depending on where you want to use them, you will therefore need a device with or without a battery.
Find the right product now:
To the product finder
Known Reboots users
The best for the best
Anne Haug
Ironman World Champion 2019
Bruna Vilamala
FC Barcelona & Spain National Team
Sebastian Silva Gomez
Frankfurt Galaxy & ELF All Star
Dolphina Brea
padel athlete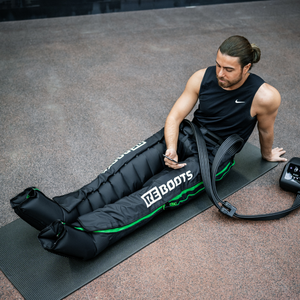 PAIN RELIEF RECOVERY WITH
Regeneration at the push of a button
Thanks to Reboots, you'll be fit again faster after a hard workout!
TO ASK?
Always an open ear for you!
Didn't find a suitable answer in our Help Center? Then write us a message via our contact form or via WhatsApp! We are glad to help you!